Hammer Union Manufacturer, Supplier & Exporter in India - Metafit Piping Industries
Metafit Piping Industries is India's most trusted hammer unions suppliers in India. Metafit Piping Industries have maintained to create a brand name in Hammer unions suppliers in India. Metafit Piping Industries is an ISO certified company. Hammer Unions in general have three parts, a male part, a female part, and a nut part. The male parts of the unions are the external threaded portions welded to the end of a pipe connected to the tank wall.
Our hammer unions consist of high-quality materials. They are Manufactured from quality steel meeting ASTM and AISI standards. Because the higher the quality, higher the toughness of the Hammer unions. The High steel quality makes a hammer unions tougher and increases their hardness. Metafit Piping Industries specializes in manufacturers and suppliers of Hammer unions in India. Metafit Piping Industries is a certified manufacturer and supplier in India. Metafit Piping Industries is widely popular in India for its high-quality Hammer unions products.
Hammer Union Manufacturer, SS Hammer Union Supplier, Duplex Steel Hammer Union Exporter, Nickel Alloy Hammer Union Stockist in India
Material
SEW is having technical expertisation in manufacturing the steel forging materials which are suitable to the specific pressure ratings.
End Connections
We are delivering an excellent quality production with a number of solutions as per the API line pipe and its standard. Products such as Socket Weld Ends and Butt Weld Ends are available with its standard and marks. As per the customer requirement we provide all products and take all consideration while taking orders for pipe structure.
Sour Service
SEW provide all sour service and H2S service parts as per the latest NACE specifications.
Low Temperature Service
SEW also supply material for low temperature applications with all essential suitable impact value testing.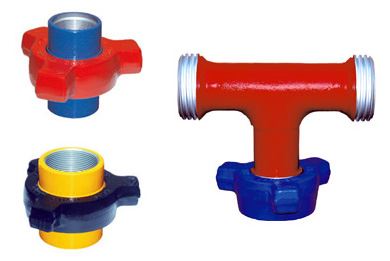 Interchangeability
Weco interchangeability is easily possible with All SEW anion components of the same size and figure numbers. All SEW union nuts have 3 hammer lugs. Traceability
The components designed and supplied by SEW are fully traceable documented.
Integral Union Connections
SEW manufactures a line of high pressure integral union connections in pressure ratings to 15,000 PSI CWP, including but not limited to Crosses, Ells, Tees.
Other Wing Unions
We also deliver the products in other domain as well, such as Hex Unions, Hammer Seal Tank Unions and Flat Face Unions. The sealing is horizontally based on O-Ring fitted between the grooves machined on the mating metal parts.
Other Products
SEW is having other domain products as well which are versatile and having great applications in oilfield. With expertisation in Frace Sucbs, we are manufactures of Wings to Wings Adapter, Flanged Tees and Crosses, Flange to Wind Adapters. We are also a well-known supplier of Forged Fittings across India.
Hammer Union - Specifications
| Hammer Union | Specifications |
| --- | --- |
| Standard | ASME/ANSI B16.11, MSS-SP-97, MSS-SP-79, JIS B2316, BS 3799 |
| Size | 1/8″NB to 24″NB & 1/4″OD TO 24″OD AND 6.35mm to 254mm OD Thickness: 0.6mm to 20mm |
| Type | Welded, threaded, BW, SW. |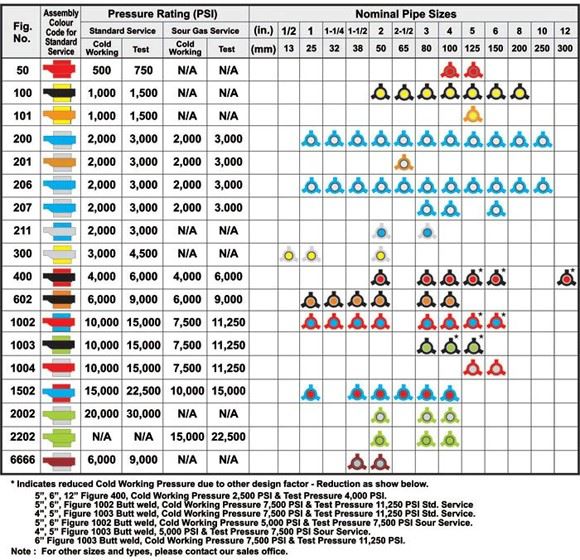 Applications & Uses of Hammer Union
Hammer Union are used in Oil and Gas Industry.
Hammer Union are used in Mining.
Hammer Union are used in Construction.
Hammer Union are used in Power Plants.
Hammer Union are used in Aerospace Industry.
Hammer Union are used in Sugar Mills.
Hammer Union are used in Ship Building Industry.
High Quality Hammer Union Manufacturer, Supplier, Exporter, and Stockist in India
- Metafit Piping Industries
Hammer Union - Additional Information
Hammer Union Payment Modes: LC (Letter of Credit), TT (Telegraphic Transfer or Wire Transfer), Cheque, and others.
Hammer Union Packaging: Hammer Union are packaged with caution and safety so they reach our client's as good as he would expect. Packaging Charges Extra.
Hammer Union Port of Dispatch: Mumbai ports in the Maharashtra state of India.
Hammer Union Tax: 18% GST.
We supply Hammer Union in the cities listed below in India.
Metafit Piping Industries is a renowned Hammer Union Manufacturer in Mumbai, India, thanks to product reliability and performance. We supply and ship various grades of Hammer Union to Indian ports in various areas of India every month, which are subsequently exported to various countries. Because of our commitment to offer high-quality Hammer Union at competitive rates with convenient services, we have sales representatives in major cities of India.
Bangalore
Moradabad
Indore
Bhopal
New Delhi
Ahmedabad
Jaipur
Rajahmundry
Visakhapatnam
Trivandrum
Pithampur
Dibrugarh
Angul
Gwalior
Coimbatore
Kannur
Nagpur
Vadodara
Rudrapur
Noida
Bhubaneswar
Agra
Bhagalpur
Jamshedpur
Bhilai
Lucknow
Kanpur
Panna
We supply Hammer Union to the countries listed below.
We've established ourselves as one of India's most promising and well-known Hammer Union manufacturers and exporters because to our high-quality Hammer Union, world-class client service, and in-house Hammer Union processing expertise. Our Hammer Union are usually shipped to more than 24 countries. Over the previous nine years, we've outfitted across 2100+ clients all over the world.
United States
South Africa
Malaysia
Canada
Netherlands
Iran
Bahrain
Saudi Arabia
Australia
Brazil
Bangladesh
Turkey
Africa
Europe
Nigeria
Mexico